LEARN MORE! CLOSED The Annual Art Competition from The Artist's Magazine is no longer accepting entries. Winners will appear in our Jan/Feb 2018 issue. We are also
8245 SW Barnes Road Portland, OR 97225. 503.297.5544 800.390.0632 503.297.9651 fax. 971.255.4192 admissions [email protected] MISSION: Oregon College of Art and
The mission of the Fleisher Art Memorial is to make art accessible to everyone, regardless of economic means, background, or artistic experience.
All are invited to the Kent Bellows Studio on Friday, July 28, 6 to 9 pm, for Joslyn's teen mentoring program's summer art exhibition, "Never Neutral."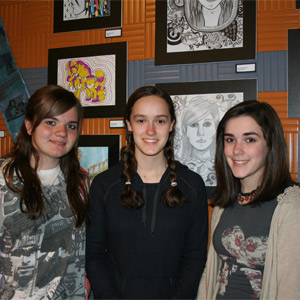 The Oakville Art Society putting a little art in your life since 1965 The OAS is a member funded non-profit charitable organization whose mission is to share and
The museum offers day and evening events for families, members, academics, teens and art lovers. Whether you want parties and mixers, talks and lectures, workshops
Summer Teen Arts Ambassador Program 2017. This exciting program is designed specifically for high college students between the ages of 14 and 18 who are looking to
Teen Art Studios is a free, year-round, evening drop-in studio art program for artists ages 13 to 18 that delivers quality art training to teens from all
The Art and Culture Center/Hollywood is a 501(c)(3) non-profit organization supported in part by its members, admissions, private entities, the City of Hollywood; the
The first Mexican cultural center/museum in the Midwest and the largest in the nation. Located in Chicago.